Promotions:
Here are some of the great promotions going on right now at BidBrat.com:
---
One Lucky Person and Their Guest Will be Heading To the Islands !
A Week on Maui
Simply purchase any bidpack between now and May 30, 2012 and you will be automatically entered to win a 7 night stay at "The Leina'ala Oceafront Resort" on the south side of Maui!
How To Enter:
Register if you are not already a registered user at BidBrat.com. If you purchase bidpack #1 you receive one entry, if you purchase bidpack #2 you receive 2 entries, purchase bidpack #7 and receive 7 entries! Every time you purchase a bidpack, you will receive that many entries!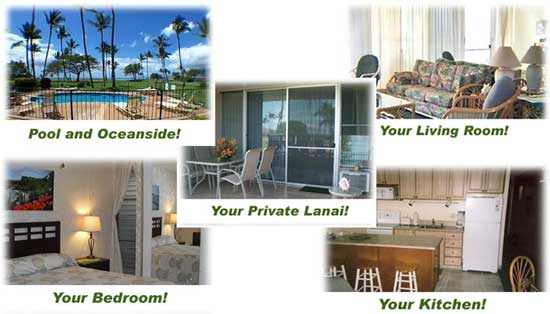 Promotion Rules: Any registered member of BidBrat.com that purchases a bidpack between now and May 30, 2012 will be eligible to win. Winner must use the week of accommodations on Maui before March 31, 2013. Week cannot be used the last two weeks of December or the first two weeks of January. Winner will be given a certificate and the resort owners name and contact information so that you can make your reservation. Reservations are not confirmed until you actually make a reservation with the owner. Airfare not included in the contest.
---
Refer a friend to us! When your friend registers and purchases their first bid pack, we will give you 10 free bids. You must email us with your name and your friends name at: friend@BidBrat.com.
---
After Registering and Purchasing a Bid Pack - Like Us on Facebook and answer one of the questions on our Facebook page at: http://www.facebook.com/BidBrat?v=app_6009294086 and post it on your profile. You will receive 10 free bids added to your account.
After you post your comment on facebook, email us comments@BidBrat.com. Offer good each time you purchase bidpack.
---
When you win an auction with Purchased bids, email us a picture of yourself with the item, so we can post it on our Winners Circle page - we will give you 10 free bids. email to: winner@BidBrat.com. Offer not valid with items won with free bids.
---